Spring Think Tank Sessions
The Learning Games Lab develops educational games, animations, interactives, and apps. This spring we will host two sessions in-person for middle school students, each session will be two day-long. We invite students entering grades 6th, 7th and 8th during the 2022-2023 school year to apply to be Games Lab consultants. Sessions will be held at the Learning Games Lab, located in Gerald Thomas Hall.
During the two days session, Games Lab consultants will play and evaluate games and other interactive experiences like VR, participate in design activities, and give developers product feedback to improve design. Session projects will enhance consultants' media literacy and design skills, while also exposing them to possible career paths in the industry.  
Participants should sign up for a session. Consultants will only participate in one session. Session details are: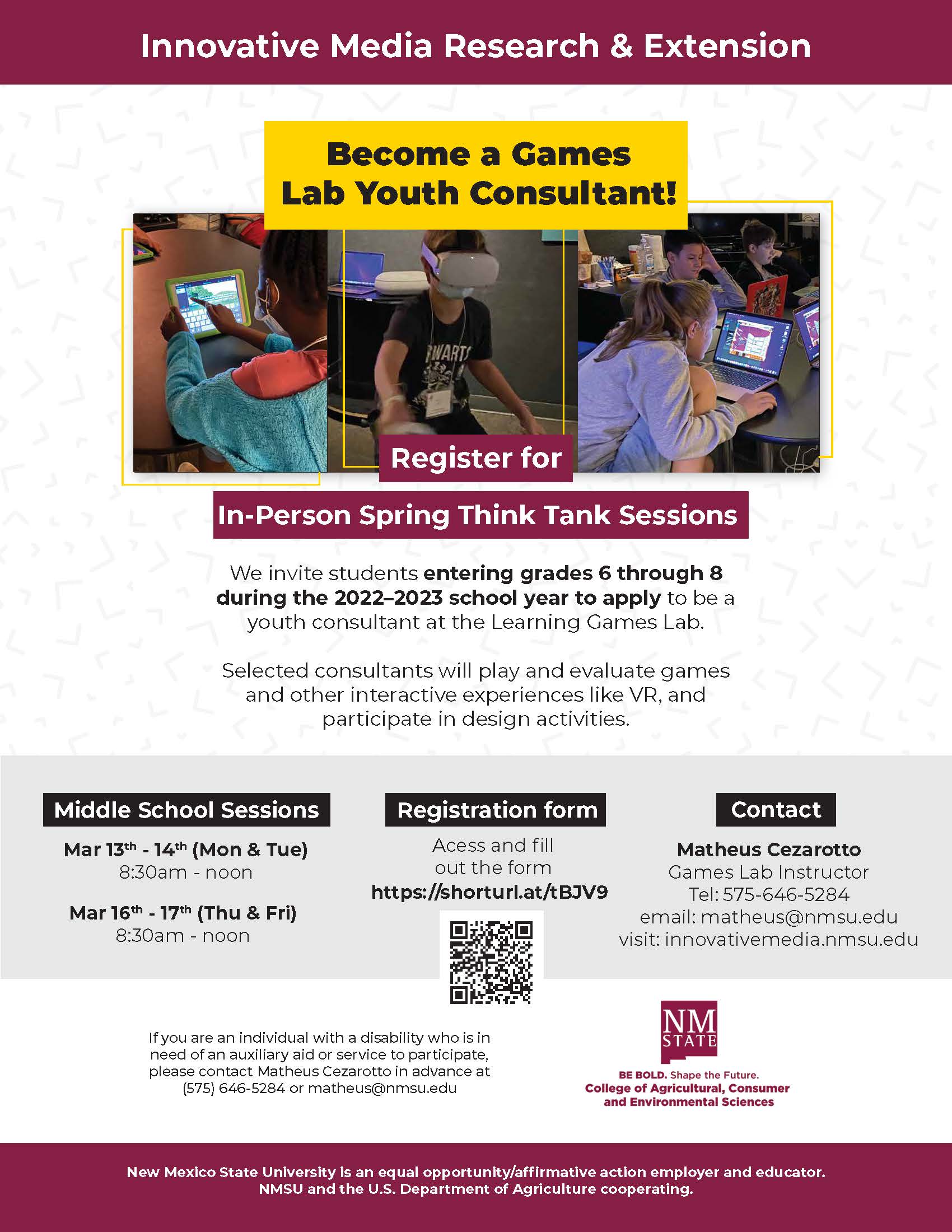 Click here to view the PDF
Session 1 (grades 6-8):
Mar 13th - 14th (Monday and Tuesday)
Time: 8:30 am–Noon
Session 2 (grades 6-8):
Mar 16th - 17th (Thursday and Friday)
Time: 8:30 am–Noon
Application form can be found here. Youth and their parents will need to complete the form. 
https://acesnmsu.az1.qualtrics.com/jfe/form/SV_0CBpG4RJ3JEYDKS
Selected consultants will be notified no later than Wednesday, March 8th.
We encourage interested students to apply. However, an application does not guarantee admission. Selection is based in part on research needs and on the potential of the applicants to contribute to our research.  
If you have additional questions, feel free to contact our Games Lab Instructor:
Matheus Cezarotto  
Games Lab Instructor
575-646-5284
---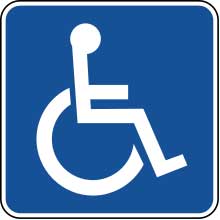 If you are an individual with a disability who is in need of an auxiliary aid or service, please contact Amanda Armstrong at least two weeks prior to the start of the session at 575-646-1076 or email at aarmstr0@nmsu.edu.

New Mexico State University is an equal opportunity/affirmative action employer and educator. NMSU and the U.S. Department of Agriculture Cooperating.
---
NMSU does not discriminate on the basis of age, ancestry, color, disability, gender identity, genetic information, national origin, race, religion, retaliation, serious medical condition, sex (including pregnancy), sexual orientation, spousal affiliation or protected veteran status in its programs and activities as required by equal opportunity/affirmative action regulations and laws and university policy and rules.