Stay Safe Working with Horses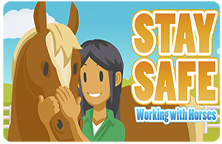 This interactive educational module was designed to be played on platforms that supported Adobe Flash. As of January, 2021, Adobe Flash is defunct. Scroll down to see scenes from the educational module.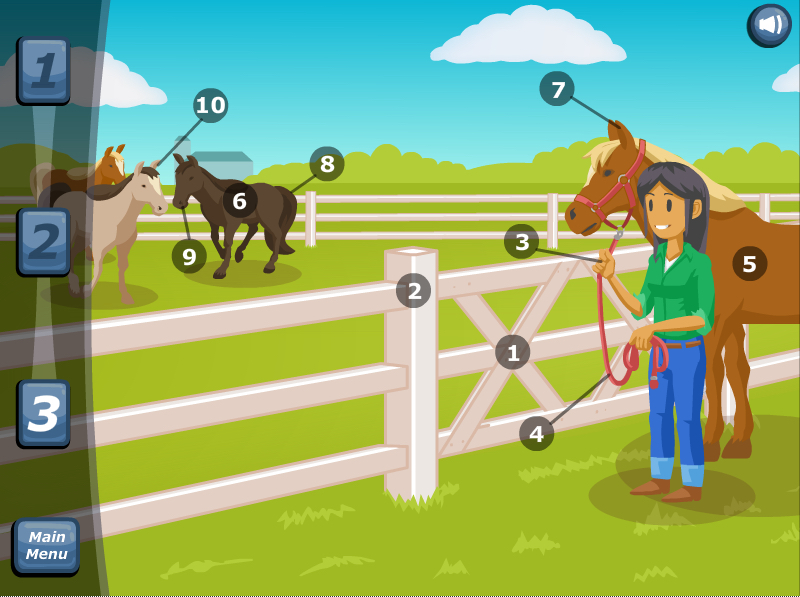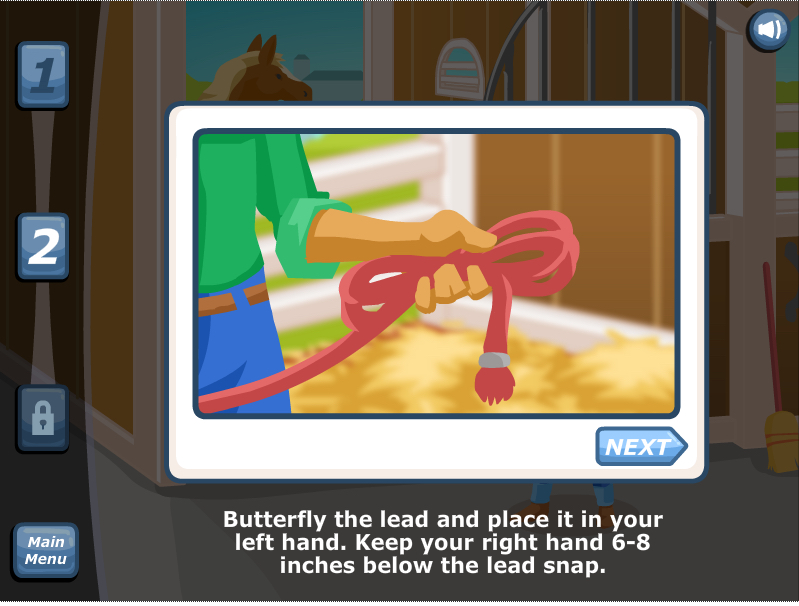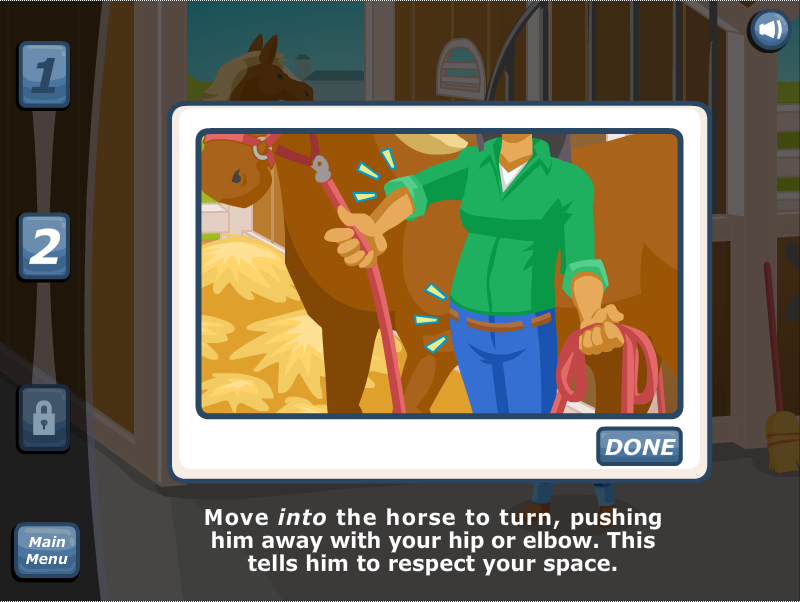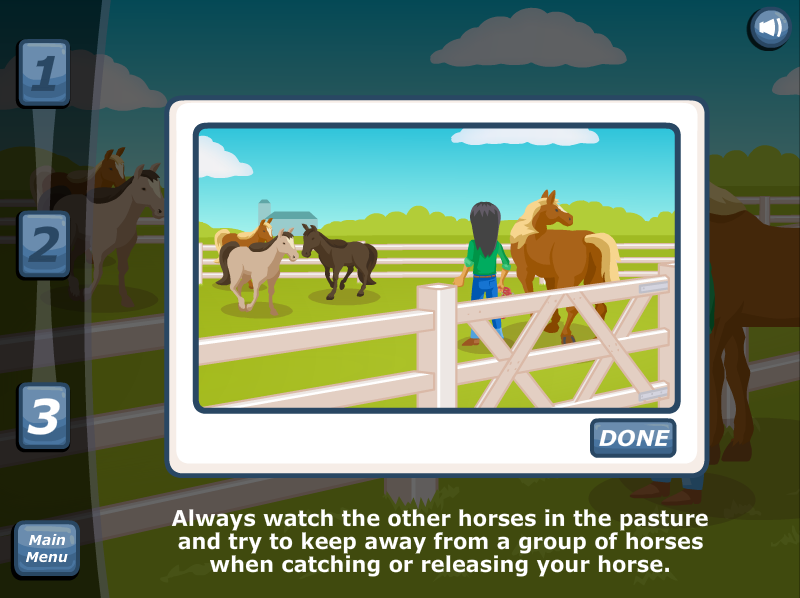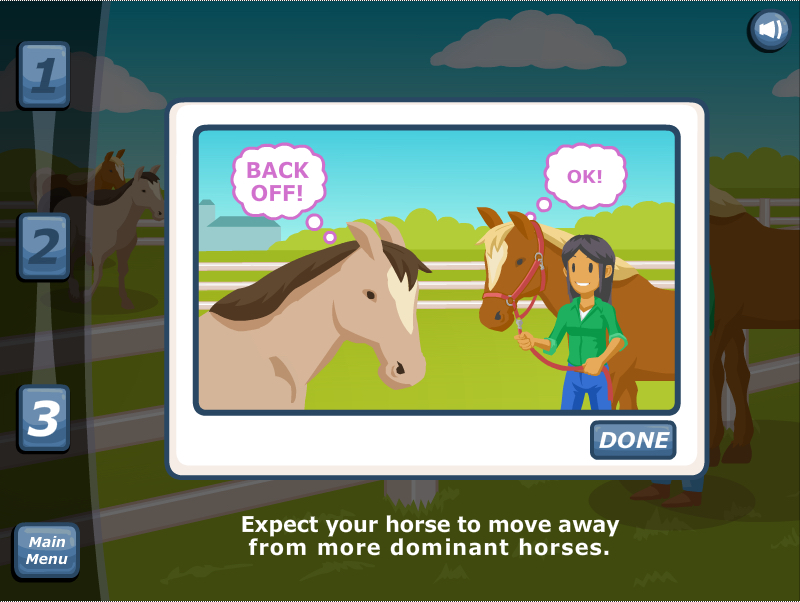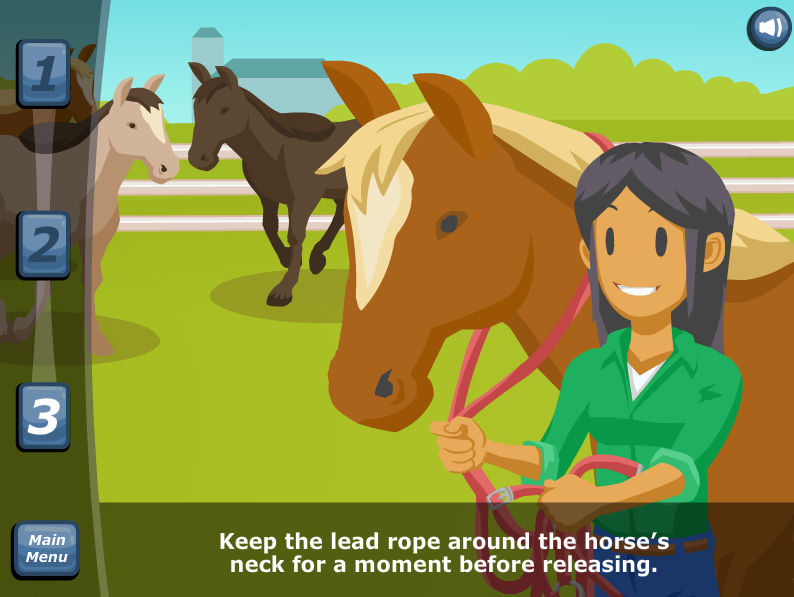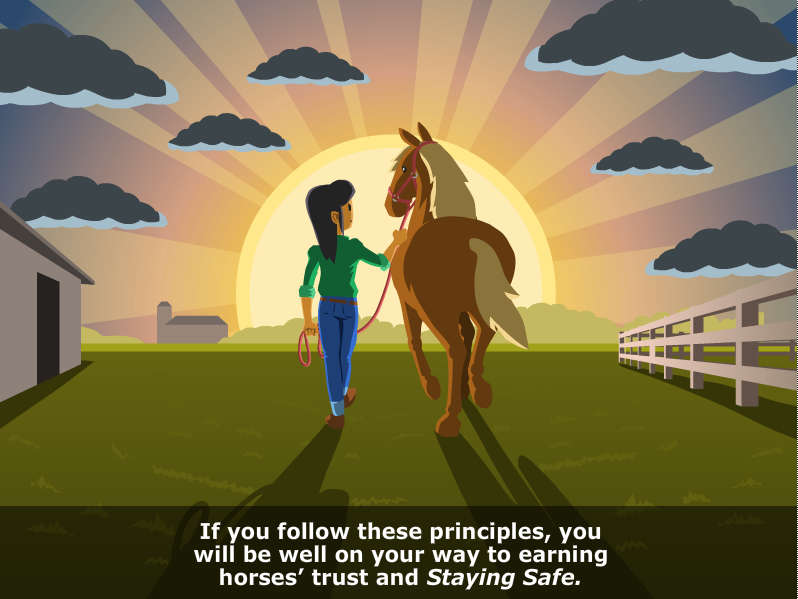 ---
© 2013, NMSU Board of Regents. Stay Safe Working with Horses is a collaborative project of eXtension HorseQuest and Michigan State University's My Horse University, funded by the North Central Risk Management Education Center. NMSU is an equal opportunity/affirmative action employer and educator. NMSU and the U.S Department of Agriculture cooperating.